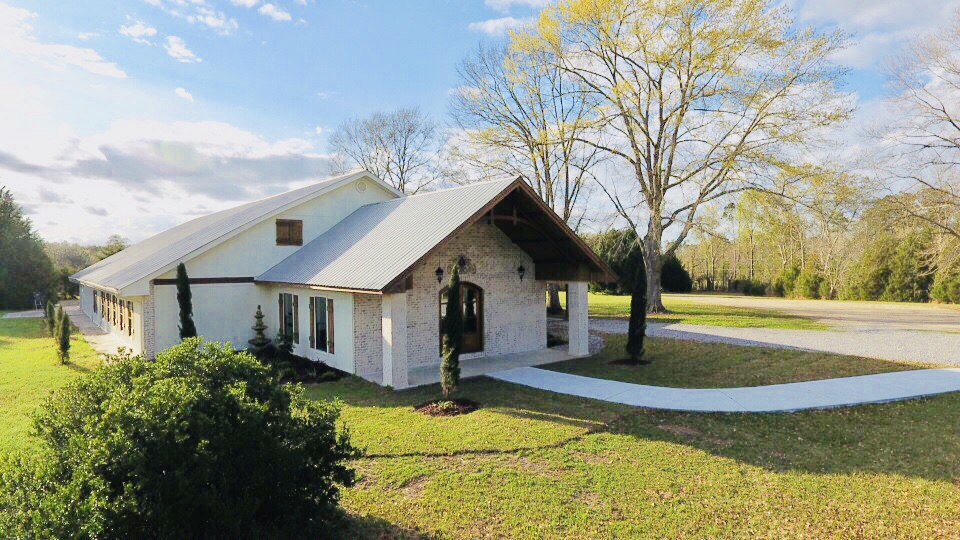 Wedding websites are a great way of giving your guests all sorts of information they need about celebrating your love story. 
Because wedding websites are used by so many people, it can be quite an intimidating task…
But don't worry! We're going through everything you'll need while making your wedding website so that you and your guests swoon every time you visit it. 
The Must-Dos
The absolute first step is choosing which website provider you want to go through. 
There are plenty to choose from including Zola, The Knot, Minted, and more, with the biggest difference being some specific features that some include that others don't. 
We suggest choosing whichever looks like it will fit your personal style best!
Once you've picked which website you will go through, you'll need to pick a wedding website template – this is when the creativity and fun comes in! 
Choosing a template can seem overwhelming with the amount of options they offer, but when in doubt, go with a format that fits your wedding theme and aesthetic. This will create a cohesive experience for your guests before the ceremony even begins! 
Now you get to add all of the basic information to your main page including your names, pictures of the two of you, and the bare-bones information about your wedding, such as the city it will take place in and the date.
Keep your main page simple – it'll keep your guests from getting lost in all the little details that they may not need yet. 
After setting up the main page, you'll have a lot of pages that are completely optional to add – but we suggest prioritizing a "Frequently Asked Questions" page. 
You can update it with more details as you progress through your wedding planning process, but it will save you a lot of time and questions in the future if you have an easy, go-to spot for guests to check for all their need-to-know information!
Another page to absolutely include is an "about us" tab with all the sweet stories that led you to the wedding day. 
These can include the proposal story, how you met, and any other moments you want to share from the love story everyone can't wait to celebrate! 
Don't forget to add a section about your registry! You don't have to include an entire page about your registry, but including a link to your registry somewhere will make it much simpler for guests. 
If you want to add a sweet touch, include a small paragraph thanking your guests who decide to purchase something off of your registry! 
Optional Little Details
A very handy feature that some wedding websites offer is to RSVP to the wedding via the wedding website, which can save a lot of hassle on your part later on. 
By including your wedding website on your invitation and instructing your guests to RSVP there, you won't have to rely and wait on the postal service in order to get a headcount of guests attending the ceremony and reception.
We do have two very important tips if you include RSVPs on your website:
First, make sure the RSVP section is easy to find so that guests don't have to search the website to find it.
Second, password protect the RSVP section and include the password on the invitation. That way, you only hear back from friends and family who have been invited to each part of your big day.
If you have guests who are traveling in order to attend your wedding, consider adding a section about different restaurants to visit and things to do in the area. 
They'll especially love seeing your recommendations if they are related to your relationship – like where you had your first date!
No matter what you decide to include, the most important part is that you make it what you want, and we are so excited to see what you come up with! 
We'll be back with more soon, but in the meantime, visit https://thevillareservations.com to schedule a tour or get in touch with us!