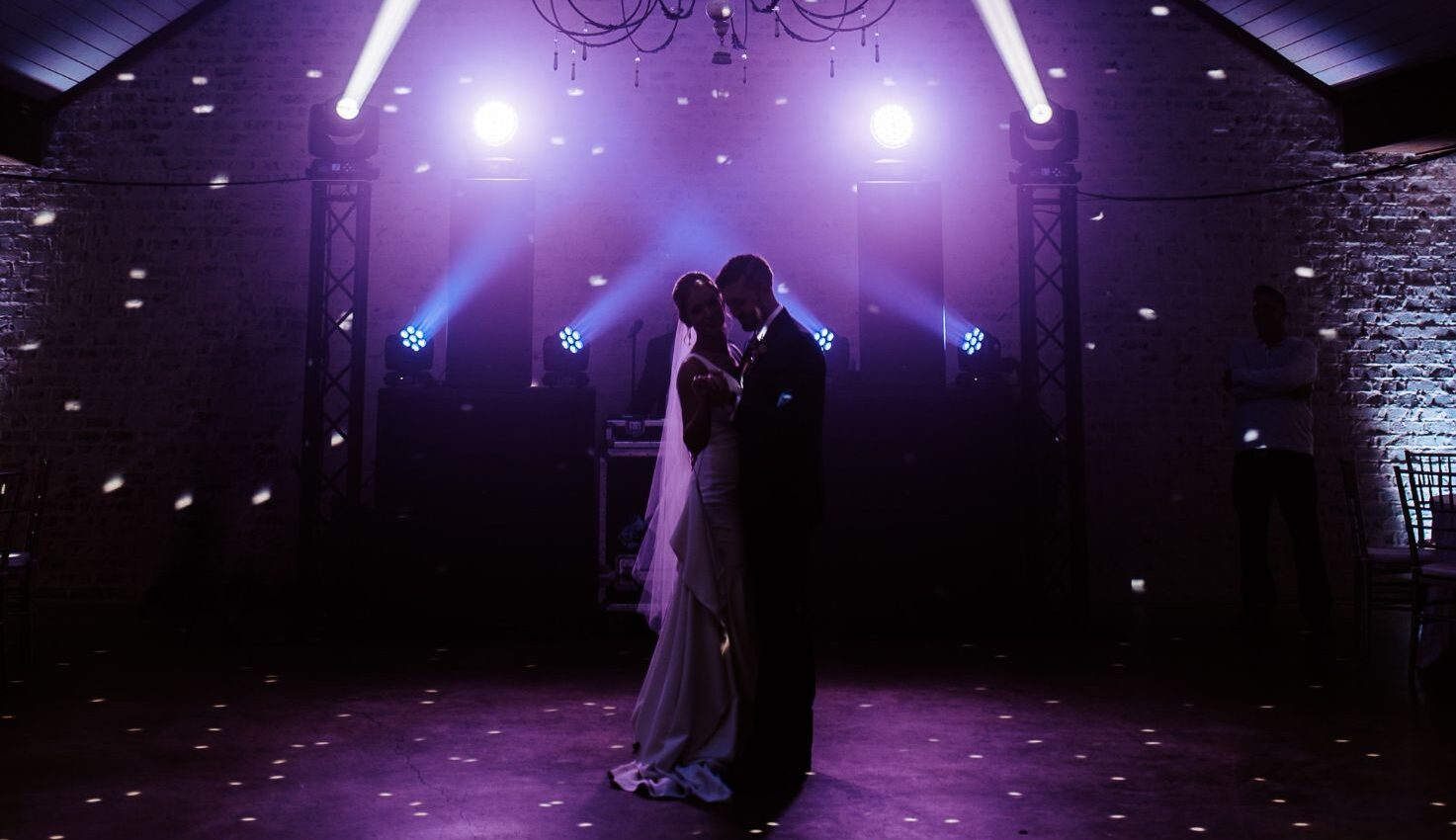 What's In For 2023?
New year, new you, new trends! 
While some wedding traditions never change, there's always some that adapt with the times. 
Whether big changes from previous years or slight modifications, we're excited for the anticipated changes 2023 will bring to our weddings!
A Little Razzle Dazzle
New color schemes? Yes, please! 
Expect to see dark purples, golds and mustards, rusty oranges, and vibrant greens this year – in flowers, linens, AND in suits for grooms and groomsmen. 
Imagine how the bride's dress will pop in your photos!
Taking It To the Next Level
Ready to shake things up at your reception? Expect to see lively performances and games this year at receptions that will give guests a one-of-a-kind experience. 
Experts predict the party couples to begin curating an experience with hired performers like aerialists and fire dancers. 
For a more relaxed entertainment vibe, brides and grooms will turn toward carnival-style games, bounce houses, or light shows with smoke machines put on by their DJs. 
Just for the Happy Couple
Another shift in trends we expect? A shift to smaller, more intimate ceremonies. 
Over the last few years, more and more couples have begun opting for smaller ceremonies, and that doesn't appear to be changing in the new year. 
These ceremonies and celebrations with only your closest family and friends are more popular than ever, and we don't expect to see that change soon.
It Takes Two
Not only are couples rethinking the amount of guests on their invite list, but they are also reorganizing the getting ready process entirely by preparing for the wedding together.
This has been especially common with brides and grooms whose friend groups overlap with each other, allowing the couple to have the entire day to focus on each other with ALL their favorite people… 
And start the party even sooner! Who can say no to that?
A Moment Alone
Another up-and-coming trend: private last dances for newlyweds.
This sweet new tradition allows the bride and groom to close out their reception with the one person who matters most, taking in the end of their big day together and ending the night remembering what it was all about – their love for each other. 
(Want to know our best tip? Take an approach similar to that of choosing the song for your first dance and make it something that is close to your hearts!) 
Candid Memories
The last trend we're expecting for 2023 is one that will make remembering your wedding day that much more intimate:
Taking "blurry" photographs. 
These are candid pictures that can sometimes have a blurred effect because of the movement happening when they're taken. 
While this may seem silly, these photos allow couples to remember more of what they were doing in the moment and see their genuine, mega-watt smiles instead of structured photos that can come out looking stiff. 
Your wedding album will be filled with fewer posed pictures and more of those showing your personality and true enjoyment of your big day!
While these are expected to be the trends of the year, your wedding day is for YOU and what you want as a couple. Whether you go more traditional or trendy, your big day is sure to be beautiful, and we can't wait to be a part of it. Follow us on instagram at https://www.instagram.com/thevillareservations/ or Facebook at https://www.facebook.com/thevillareservations!