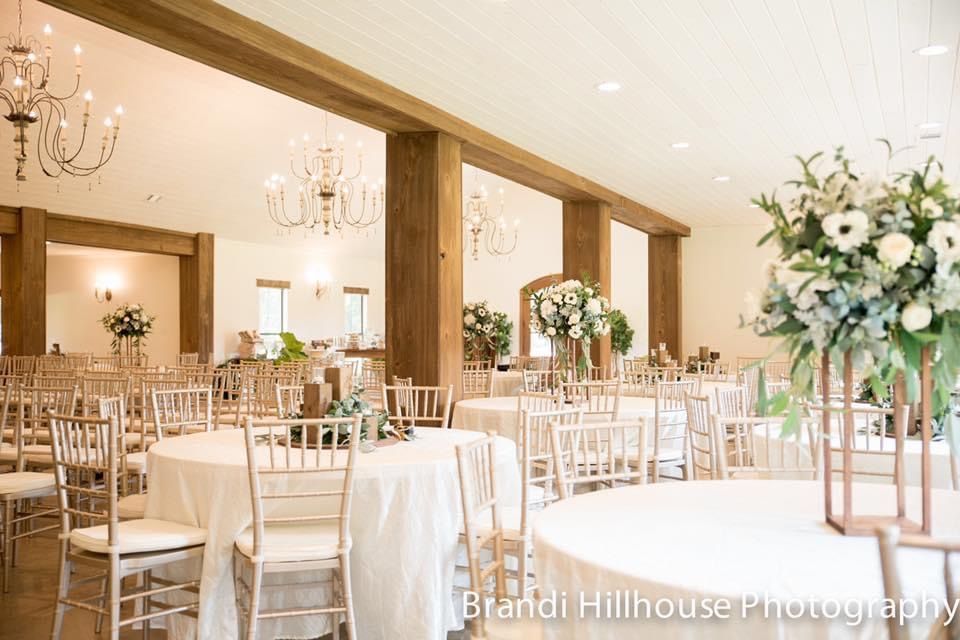 Top 10 Questions to ask Wedding Venues
Congratulations!  You are getting married!  Let the planning begin.  You have decided on a date and now you must decide where you will have your celebration.  There are so many options for wedding venues these days.  Where to start?
There are some great online resources for brides and grooms to find venues in their area.  The Knot can provide you with a list of trusted wedding venues.  They give you great information to help you compare venues -all on one website. 
Once you've gathered a list of potential venues- you are now ready to tour them. Venue site visits area MUST before choosing one. You and your partner should sit down and write a list of questions before you go.  Not sure what to ask? 
Here are our top 10 questions to ask a wedding or reception venue:
Do you have availability?

 

This should always be your first question.

 

Before you get excited about a venue, do they even have your date?

 

If they do have your date available, great! Smooth sailing.

 

If they do not have your date, you will need to decide if you would like to cross the venue off your list or consider changing your wedding date.

What are your rates?

 

This is important because you need to know if the space will fit your budget.

 

Brides.com has some great questions to ask when it comes to pricing.

 

How much is your deposit?

 

Are their different rates for weekend or weekday?

 

You do not want to fall in love with a venue and then find out it is out of your budget.

What is your capacity? 

How many guests can the venue accommodate?

 

Will the venue be able to accommodate your guest list of 300 people or will you need to find a bigger space? Maybe you'll need to cut down your guest list.

Do you have an in-house caterer, or do you allow outside catering?

 

If the venue has an in-house caterer then you do not have to worry about looking any further for a food vendor.

 

Some brides have a special menu in mind and will need a venue that will allow outside food to be brought to the venue.

  Other brides prefer to have the food provided so it's one less thing to think about. 

Whether you use a venue with a caterer or use an outside caterer here are some great questions from The Knot to ask your wedding caterer.

Will the venue provide staff?

Servers and bartenders are a MUST. Find out if this is included or if you need to use a staffing service. This is also the time to ask about gratuity rates and service charges.

Do you have a wedding coordinator on site?

 

Will your venue have someone on site that will help you setup decorations, keep to your schedule, and be a go-to for you and your guests? If they don't, you might need to consider hiring your own wedding coordinator. If your venue provides it, consider this a great perk and money saver!

What type of decorations are allowed at the venue? 

You do not want to order 100 candles only to find out you are not allowed to use them on the property.

 

Shutterfly has some great questions to ask your wedding venue about decorations.

What amenities come with the venue?

 

Will you need to rent tables and chairs?

 

Will the venue provide linens or china? Consider the added expense of all those rentals and choose your venue accordingly.

Does the venue provide an area for the bride and/or groom a place to get ready the day of the wedding?

Bride and groom's suites are a MUST. See if the venue has designated areas for the big day.

Does the venue provide parking for guests?

The comfort and safety of your guests is just as important as your own. Don't forget to check out guest parking at your wedding venue or reception venue.
This list will get you started but there's so much more to consider.  It is a good idea to be prepared for questions before touring venues and jot down any others that pop in your mind.  The Villa just might be the answer to all of your questions!  We are here to help you create a memorable experience for one of the most important days of your life.  We would love to give you a tour of our venue!  Please call us at 601 590 3790