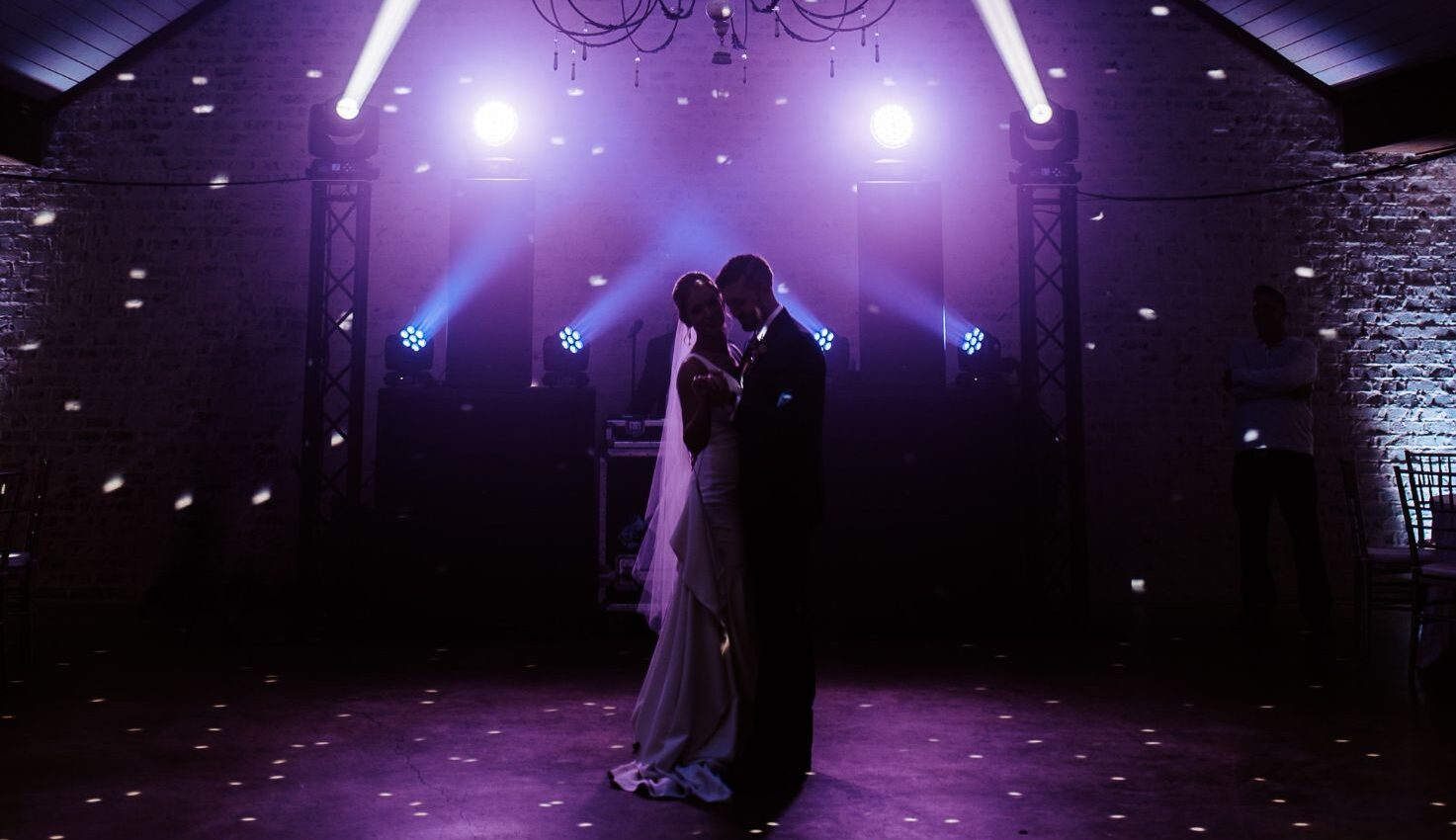 Music: Band vs. DJ
Last month we talked about choosing your photographer and videographer. This month we're covering the age old debate: should you choose a band or a DJ for your wedding?
There are so many factors, and it all depends on YOU. 
Let's dive in!
Bands
Before you go any further, answer this question: Does your venue have space for a band? 
If not, you've saved yourself some time! 
If it does, you've got some work to do. 
First up, check your budget. Bands are usually more expensive than DJs, given that you're paying for multiple people, instruments, and all that goes into their time and transportation. 
If a band fits into your budget, start thinking about how a band fits into your vision for your wedding day. 
Are you looking for a night of dancing that's high energy and keeps the crowd moving interactively? 
Do you want the vibe and atmosphere of a live show?
Bands keep the party flowing with a memorable experience. They can change songs to fit your wedding, mashup two songs to fit the vibe, or gauge the crowd. They'll know when to speed it up and slow it down to suit the mood.
On the other hand, bands have a few limitations. 
They'll require a break in their set, so you'll have some time when there is no live music and they're playing recorded songs instead. 
Bands tend to have a set list of songs they play, so if your taste in music is eclectic or if you have a list of songs you want to hear, they may not be able to accommodate those selections. 
Bands also require more space than a DJ, so if your guest count is already leaning toward the maximum that the venue allows, it may be a tight fit. 
We highly recommend going to see the bands on your list perform live! That's the best way to find out if they fit your groove for your wedding.
Think that a DJ might be more your style? Check out the pros and cons below!
DJs
Just like bands, DJs have their positives and negatives, and it's all about what fits you as a couple!
Most notably, DJs tend to be less expensive when compared to a band. With less equipment to move (and only one person), that's understandable. 
DJs also offer more musical variety, given that they have access to libraries of thousands of songs. If you have a specific list of songs you want played, a DJ will be able to play them more easily than a band might be able to.
And they take up less space, which leaves more room for the dance floor! 
On the other hand, DJs tend to offer a less personalized experience since they can't customize songs or words to fit you and your partner.
And this is a big one to consider: 
DJs may not be as much of a form of entertainment at your wedding if your guests aren't big on dancing, while bands entertain even those guests who are sitting or talking. 
In the end, it's all about you and which type of music you prefer. You can't go wrong!
The most important thing you can do is do your homework! Your music choice will shape a huge part of your night, so it's important to get it right.
Next month we'll get to something you've been asking us a lot about…so stay tuned! 
In the meantime, visit https://thevillareservations.com to schedule a tour or check out our FAQ page.