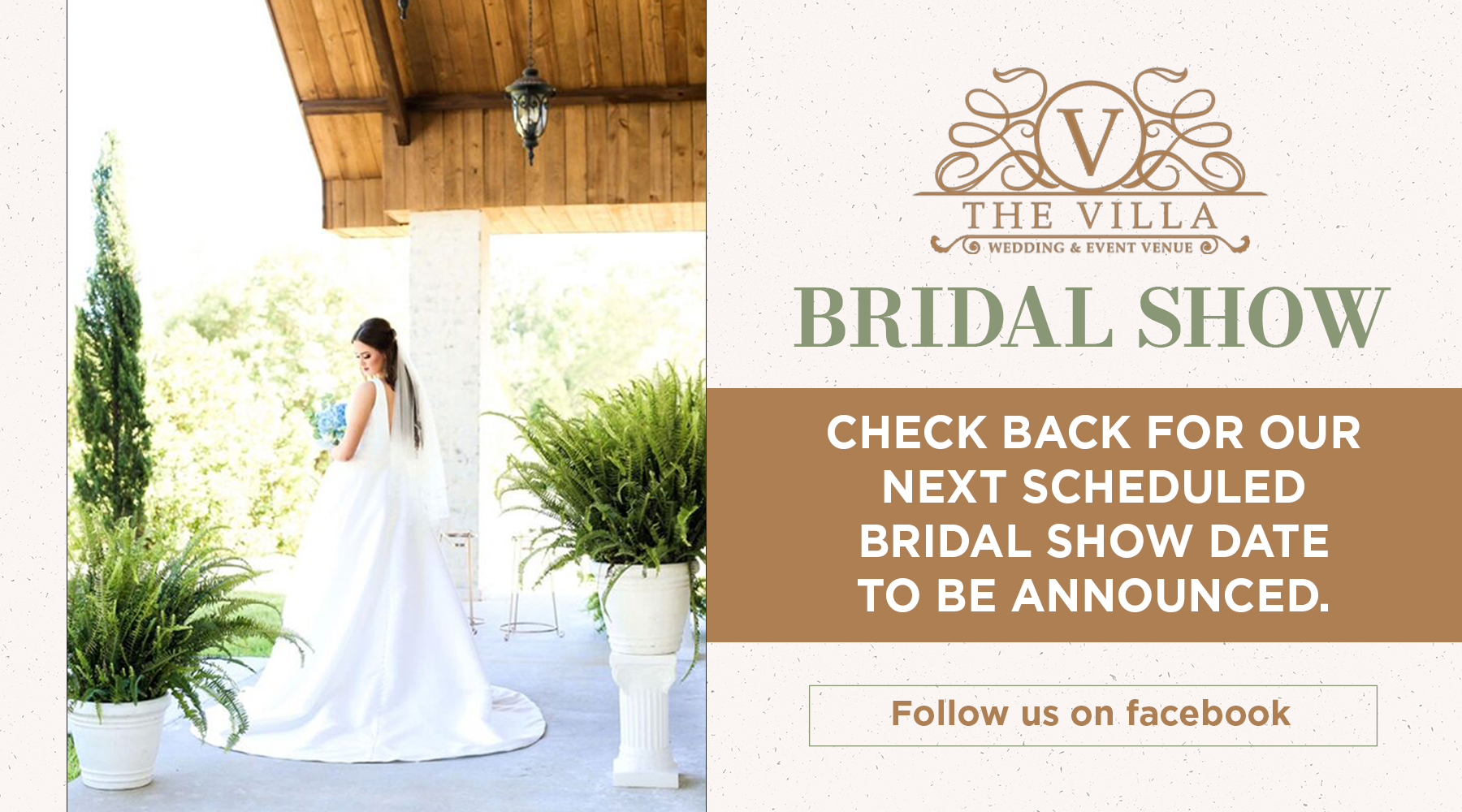 We all know how stressful planning a wedding can be, but it's made 100 times easier when you can have all your options presented to you at once to help you fully visualize what you want for your big day. And bridal shows do just that! 
If you choose to attend a show (or multiple), read on to get the most out of the experience! 
The Bridal Show Basics
Bridal shows are exhibitions of various vendors hosted in one location to allow couples to browse and see all the different options available to them before booking. 
At the show, you can explore all the different services offered by local DJs, caterers, bakers, florists, and more.
Bridal shows (or expos) differ from bridal trunk shows in that trunk shows focus solely on selling bridal gowns. These trunk shows are great opportunities if you're a bride on a budget because they often offer discounts that are not available in stores. 
Attending either type (or both) can be incredibly helpful in making sure you have every part of your wedding day catered to your exact wants and needs.
If you already have your dress, a bridal show or expo is exactly what you need.
Bridal shows are primarily attended by newly-engaged couples who are looking to see all sorts of options to bring their dream wedding to life; however, if both of you are unable to attend, we recommend bringing someone who will be involved in the wedding-planning process and can help with determining exact details. 
Been engaged for a while but having trouble narrowing down a few options for a specific service you need? Bridal shows are the answer! You'll be able to see a vendor's work and ask them any questions you have.
One of the best things about bridal expos is that you don't need to worry about feeling pressured to make a decision right then and there. Vendors will be ready to give you pamphlets or business cards so that you can contact them whenever you're ready to move forward.
No pressure!
Pro Tips for First-Time Attendees
The biggest tip we can give you is buying your tickets ahead of time. Wedding shows can be incredibly popular and so sometimes sell out. 
Create a wedding email address for you and your partner, and give that out to vendors and wedding contacts instead of your personal email. This will make it so much easier for keeping all the information you need for planning in one spot AND will ensure you can both keep up with all your wedding updates. You will likely be encouraged to sign up for emails from local vendors so that they can provide you with more information, and having one email that the two of you share will make browsing through options a breeze. 
If you've already booked a few of your vendors, ask them for recommendations of other vendors they have worked with or know of. Not only will this help narrow down your options, but you'll rest assured knowing that they work well together and are familiar with each other. 
Make sure you know the answer to a few basic questions before going in. Vendors are likely to ask you a couple questions like where your wedding venue is, your budget for their offered service, and how many people you expect to invite. Knowing these answers ahead of time will help you know if a vendor is a good fit for you.
Lastly, bring a folder and a pen because you will likely have pamphlets and business cards from different vendors, and having a folder to store everything in makes things

so

much easier. Including a pen as well makes exchanging information with vendors quick and easy

and

allows you to jot down notes while you explore!
Our personal favorite tip? Attend a bridal show hosted by The Villa! Keep up with our website, or reach out about our next show at https://thevillareservations.com/contact-us/.