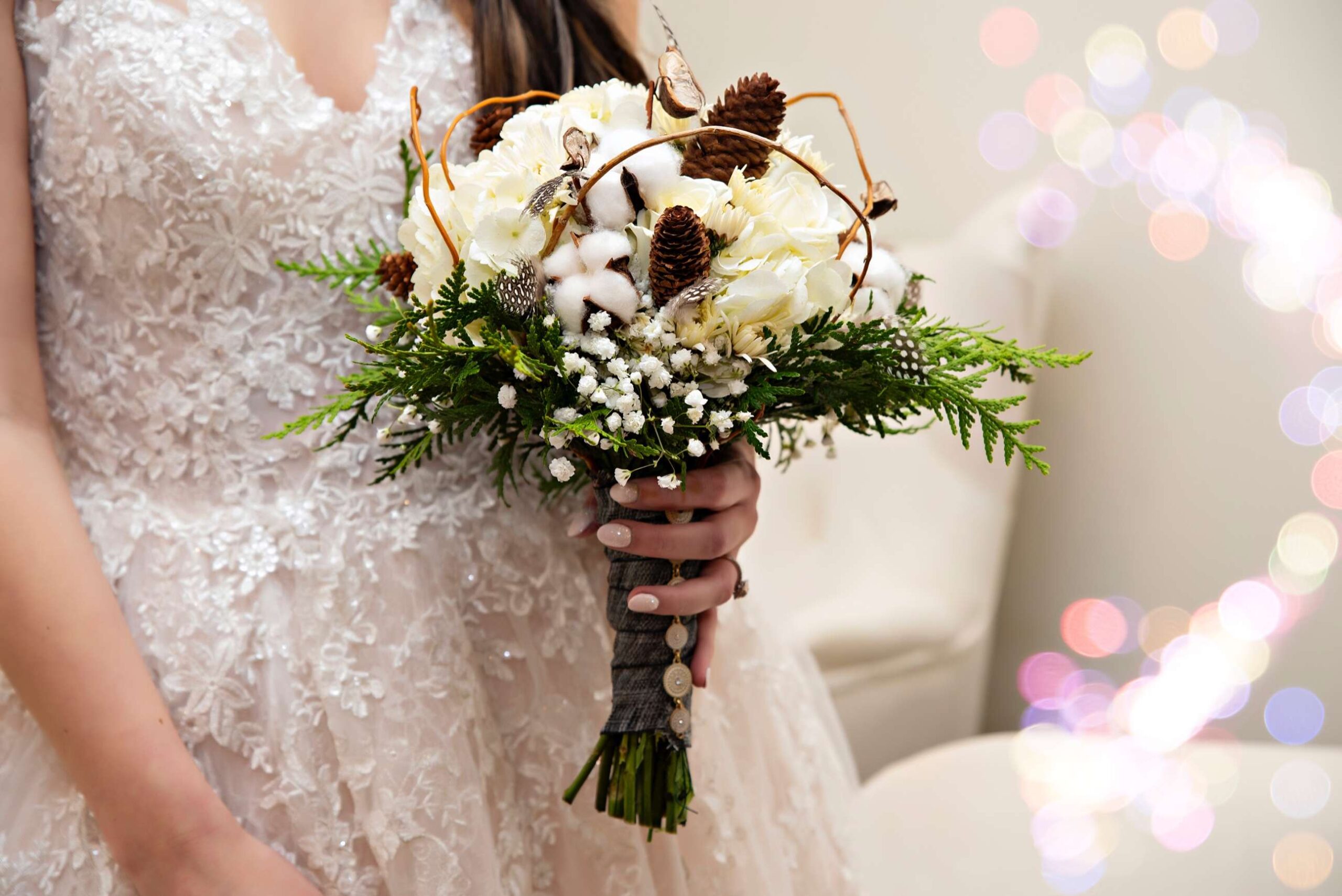 Flowers and Florists
It's finally here! All the details on wedding florists you've been asking about. 
Choosing the right florist is the first step to making sure your flowers fit your aesthetic and helping transform your ideas into reality.
Not only will you have the flowers in your bouquet and your bridal party's bouquets, but they will be everywhere – boutonnieres, centerpieces, corsages, and more.
How do you find the right florist to bring your vision to life? We've got you covered with our best tips and tricks.
Choosing The Right Florist
We know, we talk about it all the time…so if you've been following the blog this year you already know…
Matching your aesthetic is the first step!
Once you've got that down…
Ask for recommendations.
Ask your venue for their preferred vendors! These will be florists who will be familiar with the space and can help you with specific recommendations to make sure your flowers coordinate with your venue.
We love asking previous brides for recommendations, and they'll love getting to tell you about a big part of their day. It's a win-win!
Using a wedding planner? Trust them to help you! They'll know just who to go to to help make your dream a reality.
And don't be afraid to venture outside of recommendations if you aren't finding what you're looking for either!
Read reviews. 
Reviews shouldn't be the deciding factor when choosing a vendor, but they should be part of your consideration. 
Remember though that everything is a matter of perspective. If you really like a vendor, but there's a review concerning you: ask them about it in person! 
99% of the time, they'll be happy to explain what happened. And if they don't respond well…take it as a sign. 
Decide if you need a floral designer or a florist.
If you're looking to cover the floral basics – boutonnieres, bouquets, and centerpieces – you'll want to go with a florist.
BUT if you're looking to include bigger, specialty items like floral arches, go with a floral designer.
Floral designers will also help with coordinating with the venue to create an entire design for the big day!
Know your budget – and stick to it. 
Floral costs can vary not just between florists but also between different flower and color choices.
So when calculating your budget, we recommend allotting 10% of your total budget to flowers.
If you're looking to make a statement with a fuller bouquet or out-of-season flowers, allow up to 20% of your budget to flowers instead.
Talk to your florist about your budget, ideas, aesthetics, and guest count to get the most accurate cost estimate!
Ask the right questions. 
Do they set up? Do they clean up? How far in advance do the exact flower specifications need to be decided? How many weddings will they have the weekend of your wedding? Will they handle your event, or will someone else from their team be in charge?
All these little details can play a big part in your big day, so ask, ask, ask!
Our Best Tips
Show, don't tell! 
Have something specific in mind for your bouquet or arrangements? 
Bring photos to potential florists to show them your exact vision!
It makes a world of difference, trust us. 
Keep an open mind.
Some flowers might be out of season during your wedding.
And that's ok! 
Your florist is an expert, and they'll have suggestions for look-alikes that will be perfect replacements.
Lastly…
Think about what will happen to your flowers after your big day. 
You have some options for donating your flowers, and we're happy to recommend a few. Just ask! 
A fresh arrangement of flowers by a hospital bedside can make all the difference in someone's day – and otherwise, your florals might go to waste! 
Stay tuned! Next month we're covering all things paper…and not. 
Questions about booking your event at The Villa? Visit https://thevillareservations.com to schedule a tour or reach out to have a chat!